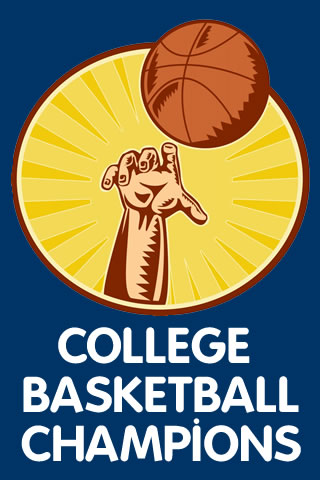 College Basketball Champions app is a must-have for any hoops fan and/or historian. The app provides all the college basketball national champions results from all final fours since 1939 and through 2012, plus a whole lot more.
With this FREE app you can:
* Easily browse all the national championships games results
* Browse by teams including Duke, North Carolina and Kentucky or by coaches like John Wooden, Dean Smith, John Calipari or Jim Boehim
* See where all the past Final Fours were played and what teams played in them
* Check out who the Most Outstanding player was for each year
* Absolutely no internet connection needed!
The App will be updated at the conclusion of each college basketball season. So get ready for the 2013 tournament in style!