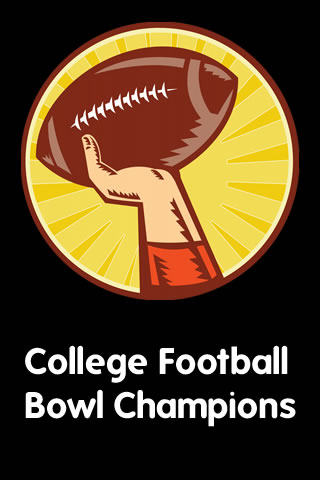 The College Football Bowl Champions is a must-have App for any fan of the sport. Just look at what you can do:* Quickly look up any bowl result – we have every result in the database!
* Browse all the crowned champions and click to see their final bowl result of the season
* Search the bowl and champions database picking out only what you want
* Flip through results year-by-year, by team and/or by bowl
* Easily email bowl results to a friend
* No internet connection needed!
All the bowls games, BCS Championships plus games involving powerhouses like USC, Alabama, Florida, Michigan and Notre Dame are included.