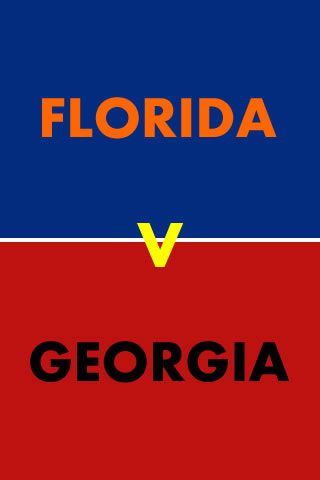 The ultimate Florida-Georgia rivalry app is now at your fingertips. Follow the celebrated and historic Florida Gators vs. Georgia Bulldogs Rivalry with ease and simplicity.
Quickly find results from any game and learn the history and meaning behind this Southern border war.
From the palm of you hand, the app allows you to:
- Quickly browse all the results in the rivalry
- Filter the results by only Gator wins, or Bulldog wins, or wins more than 10, or even all ranked-battles
- Jump to the full 2013 football schedules of both teams
- Keep tabs on the next big cocktail party with the countdown timer
- Read the history of the rivalry and reminesce over past games
Plus more.
** This app is not endorsed or affiliated with the NCAA, CLC, University of Florida Gators or the University of Georgia Bulldogs.