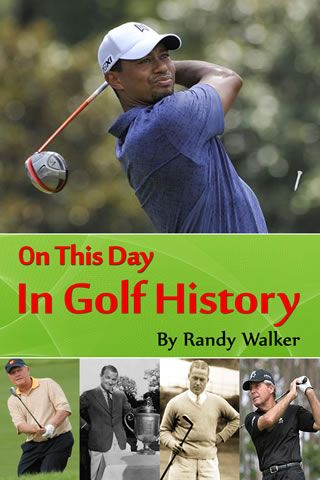 Think you're a golf expert?

With thousands of daily facts, improve your golf IQ and impress your friends, family and even bosses with your knowledge of important events, birthdays, anniversaries and much more from golf history.

Easily share your new tennis knowledge via email or on twitter. From legends like Jack Nicklaus, Arnold Palmer, Tiger Woods, Phil Mickelson, Annika Sorenstam and current super stars Jordan Spieth, Rory McIlroy and Michelle Wie, there are nuggets of information that everyone will find fascinating.

Just look what you get:
v Easily browse daily anecdotes and facts
v View birthdays for top legends and current stars
v Share facts via twitter or email
v Set up daily reminder alerts
v Search the vast archive by player name
v Save your favorite entries or important anniversaries for easy access later
v No internet connection needed
v No ads!
v Entries will be updated periodically

A must-have for golf buffs, media and fans who want to learn more about the sport.